My name is Jackie and I would like to share my story with you. My sister Annette was diagnosed with lung cancer and a brain tumour several years ago. In her fight toward recovery she had undergone 3 surgeries, chemotherapy, and radiation treatments. The physical and emotional effects of this were needless to say, challenging.   Just like you, she lost her hair and was faced with a temporary alternative.  Her experience when shopping for a wig was less than cordial.  When she left the wig salon crying, I knew at that moment, someday I would open up a salon of my own and strive to make everyone's visit a pleasant one. Although my wig collection can be worn by all, my main focus will be helping those who have been diagnosed with medical conditions and illnesses that require treatments which ultimately will result in hair

loss.
Last, but certainly not least,  I'm grateful to say my sister is a cancer

 

SURVIVOR

 

and a true

inspiration to me.

♥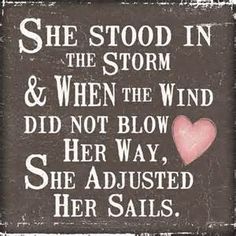 My mission at Wigs To Wellness is to provide you with……
COUNSEL, COMFORT, CHOICE AND CONFIDENCE.
You will receive COUNSEL in a calm and private setting.  I will provide you with details on what to expect during this difficult time.  Your body will be going through many changes during treatment.  I will inform you of the changes that occur and offer solutions for your potential hair loss as well as changes in your skin and nails.
Take COMFORT in knowing that these needs will be met not only in a professional way but also with a heart centered compassion and personal style.
Wigs To Wellness offers many CHOICES.  As a trained hairstylist for 25 years,  I have used my expertise in carefully selecting the best styles and colors to accommodate and compliment everybody's lifestyle.  From the "Classic Bob" to the most up-to-date and trendy styles, the right CHOICE is here for you.   After your decision has been made, I will then customize your wig especially for you and your individual needs.
My desire at Wigs To Wellness is to see you return to optimal health, but I also know that maintaining a sense of yourself is a very important part of your journey toward recovery.  I am here to help you along the way.   My gift to you will be the CONFIDENCE you need when you walk out the door.
                         

EXPERIENCE
 

I've  been an active hair stylist for 25 years and have made hundreds of women achieve and maintain the look that is best suited for their face structure, skin tone and lifestyle.   I was a salon owner in Michigan for 10 years before moving to Windsor, and am now fully devoted to all aspects of wig design and mastectomy fitting.   I have studied all the effects of chemotherapy in relation to hair loss so I am better able to pass this information on to the women of Windsor and the surrounding areas who are faced with this issue.  My most recent endeavour is becoming a Certified Mastectomy Fitter.  I carry  post surgical recovery kits,  breast prosthesis, shapers and a full line of pocketed bras.  I also volunteer for The Canadian Toiletry and Fragrance Association working as a volunteer in their "Look Good Feel Better" program held once a month at The Windsor Regional Cancer Centre.
I am pleased to say that I have recently teamed up with The Windsor and Essex County Cancer Foundation and together we have designed a patient assistance program with the intention of helping those who are without

ex

tended health coverage or are unable to purchase a wig.  The Foundation is now offering  a complimentary wig for anyone going through treatment.  For more information on how you can receive your wig please feel free to call me.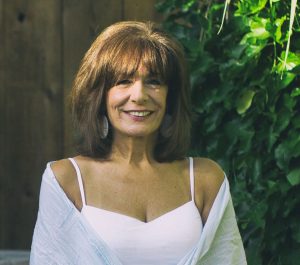 Jackie Pizzuti